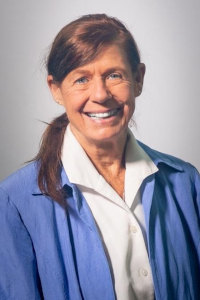 Francis K. Lopez-Bushnell
Director of Nursing Research
Francis K. Lopez-Bushnell
Francis K. Lopez-Bushnell serves as the Director of Nursing Research at the University of New Mexico Hospital. She is a Tenured Associate Professor and brings over 50 years of experience to her role as an educator utilizing her particular expertise as a Family Nurse Practitioner in Clinical Practice. Lopez-Bushnell has been a Principal Investigator of more than 70 Research projects and has 25+ publications in nursing and psychiatric care for patients.
Lopez-Bushnell earned her Bachelor of Nursing Science degree from the University of New Mexico, her MSN and MPH from Yale University and her Ed.D. from Boston University. She also provides primary care as a certified Family Nurse Practitioner by the ANCC. To further her professional development, Lopez-Bushnell is a member of the American Nurses Association, the New Mexico Nurse Practitioner Association, the Western Institute of Nursing and the Sigma Theta Tau International Nurses Association and is a Board Member of the IRB Committee.
When not working, Lopez-Bushnell enjoys skiing, golfing and running.