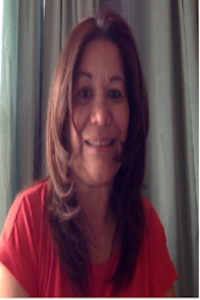 IT Services, Bilingual Education
Yadira Agüero Bruhn is originally from Caracas, Venezuela. Graduated from the Institute of Technology Venezuela IUTV, she had an outstanding career working for 22 years with Liberty Mutual in Caracas as IT Services Manager. She moved to the city of Albuquerque, New Mexico in 2006.
Yadira has worked with non-profit organizations such as the YWCA Middle Rio Grande, in El Paso Texas he worked at the University of El Paso Medical Center and the Center for Education and Services – LNESC. Yadira has also been working in Albuquerque Public Schools (APS) as a substitute for bilingual education. In 2015, Yadira obtained a bilingual endorsement (Spanish / English) at the Santa Fe Community College, NM so this has allowed Yadira to dedicate her time in her spare time as a Spanish language tutor for children.
Since April 2015 Yadira has been coordinating the Ventanilla de Salud in Albuquerque, NM through the Cancer Center of the University of New Mexico. Yadira is certified by the State of New Mexico as a Community Health Worker (CHW), she has built a network of health allies that collaborate with the VDS, today the program has 46 health organizations which provide services to the Hispanic community living in New Mexico. Yadira recently obtained a promotion at the University of New Mexico Comprehensive Cancer Center and today occupies the position of program specialist in the Office of Community Outreach and Engagement.
One of her great passions is helping the community and she is also passionate about reading. Yadira is married, has two daughters and one of the mottos that she uses the most in her communication with the co-unit is "Prevention is the key to good health"
Division of Behavioral Health & Wellness Programs & Health & Social Service Centers
O 505.768.2866
400 Marquette NW, Suite 504, Albuquerque, NM 87102 cabq.gov/family