Welcome to Health Leadership High School!
If you have questions or would like to talk to someone about special education supports and services at our school, please contact us at:
Inclusive Education
Inclusive Education is based on the foundation that all students are taught in the same classroom in the same school. It means real learning opportunities for groups who have traditionally been excluded. At HLHS, typically developing students, special needs, English Language Learners… all students are taught in the same learning environment to maximize their learning potential.
If more specialized instruction is needed, HLHS will provide intervention with all students–not just students with special
needs.
Benefits of Inclusive Education:
Friendship skills
Peer models
Problem-solving skills
Positive self-image
Respect for others
A Day in the Life of a Student with an Individualized Education Program (IEP)
Students start their day in an advisory period where they meet with a teacher who helps that student develop practical skills for success. Advisory teachers are responsible for everything from attendance to checking homework. Teachers foster a culture of open communication with parents to ensure a joint effort towards supporting student success.
Throughout the day, students follow a period-by-period schedule that teaches math and reading skills using Project Based Learning environments. This practice is an ideal instructional method for a wide range of students who learn best with multi-modal (visual, auditory, and tactile) instruction.
During the academic year, each student is required to complete 40 hours of volunteer (unpaid) hours. The purpose of this activity is to positively impact an effort in a way that best supports the students passions and learning needs. Eligible activities include chores in the homes, charitable organizatons, neighborhood clean-ups, community support, and more.
Pullout Services
These services are included in a student IEP, or can be considered for future you and added later to an IEP. These services include:
Speech & Language Therapy – assesses and treats speech disorders and communication problems. Aids in development of skills like comprehension, clarity, voice, fluency and sound production.
Occupational Therapy – addresses the physical, cognitive, psychosocial and sensory componenents of perfomance. Special focus on academics, play and lesiure, social participation, self-care skills, and transition/work skills.
Social Work Support – helps students, families, and teachers address problems like truancy, social withdrawal, aggressive behavior, social skills, and more.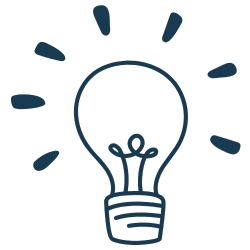 Who is a "gifted student"?
According to the New Mexico Public Education Department, a "gifted child" is a school-age person whose intellectual ability paired with subject matter aptitude and achievement, creativity and divergent thinking, or problem-solving and critical thinking meets the eligibility criteria in the New Mexico Administrative Code and for whom a properly constituted IEP team determines that special education services are required to meet the child's educational needs.
In the state of New Mexico, Gifted Education falls under the Special
Education Department. Students are identified through a referral and
evaluation process.
At HLHS, programs are developed for each student through an Individualized Education Program (IEP). Gifted students are present in the general education setting where gifted support is provided through a variety of classroom models such as Project Based Learning and dual enrollment opportunities. Gifted students also have the opportunity to expand their skill set through peer support and tutoring.
This educational practice allows our Gifted Learners to practice 21st-century learning skills such as communication, collaboration, critical thinking, and creativity.
An advocate for students seeking special education services and support for their families. This free service is provided by the State and is for families that need help navigating Special Education services in New Mexico.
Visit the official website to learn more.
Vocational Rehabilitation (VR) is a state and federally funded program designed to help eligible individuals with documented disabilities to find suitable employment. In accordance with these efforts, HLHS partners with companies and agencies seeking opportunities to enhance and diversify their workforce.
Visit the official website to learn more.
Parent Support Tools & Resources
Records Requests
Are you requesting or would like to send records to HLHS?
Please email attachments to: specialeducation@healthleadershiphighschool.org
*Schools asking for records please send a Records Request with student first/last name, DOB, and school state ID.